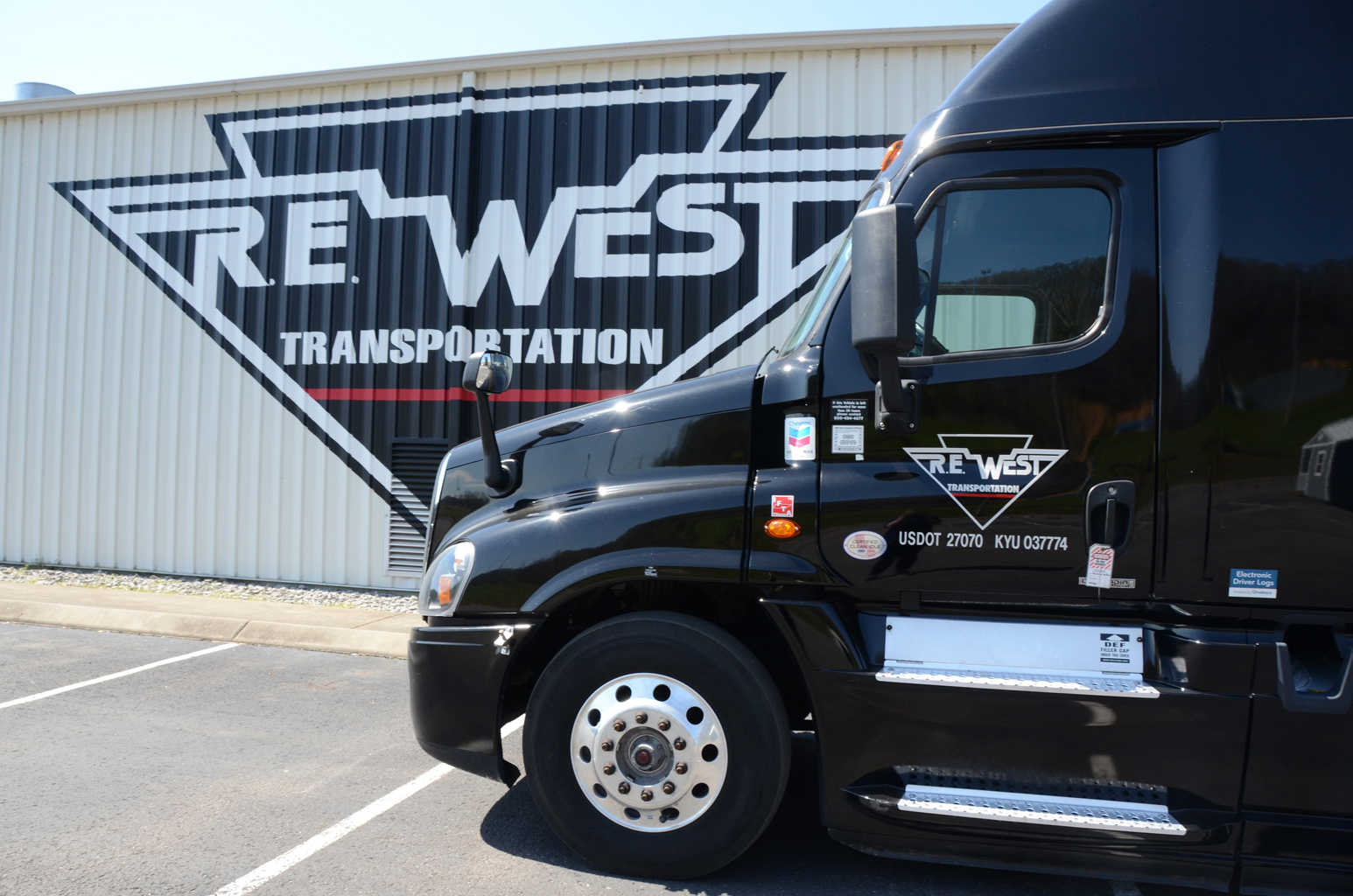 Expect More...
R. E. West realizes that as an experienced OTR driver, you've got plenty of employment options to choose from. What makes us different, what makes us worth your consideration?
We treat our drivers like people, like we want to be treated. Our dispatchers and load planners are driven to take care of you and make sure that you are getting the miles and home time that you've been promised. We ask you to do things our way and in return do our best to make sure your experience on the road is as calm and uneventful as possible.
The founder of our company, Bob West, is a trucker. He worked on his own equipment, booked his own loads, and hauled freight all across the country to put food on the table for his family. Over the many decades R. E. West has been doing business, we've never forgotten that "time is money" for a driver. All the promises of big money per mile don't matter when your truck is in the shop and you are pacing around a driver's lounge waiting to roll. You won't find a lot of chrome on our trucks. Our air horns don't play "Dixie" and the lights don't look like a christmas tree at night. What we do have, is reliable, safe trucks and trailers. We spec the best, we maintain what we buy, and we turn our fleet over often enough so that you are guaranteed to be driving a late-model truck on day one of your employment. Disc Brakes, upgraded mattresses, APUs, industry leading communications, both automatic and manual transmissions, and tire pressure monitoring are just some of the features we use to ensure that you stay comfortable, stay safe, and stay moving.
Its extremely simple: when you get paid by the mile, moving means money. We pay our drivers the same whether they are empty or loaded, no games. We also realize that waiting around for 2 days while the office tries to find you a load can kill a pay check. Our philosophy is to move you to where the freight is, not make you wait for the freight to come to you. If that means running empty 200 miles to get a load, then thats what we'll do.
Get Paid for ALL the work you do
Driving a truck for a living is about more than just running up and down the road. Loading, Unloading, getting detained at a customer's facility, laying over to grab the next load, crossing the border into Canada, running into heavy traffic areas like New York City; all these things take time and energy and you deserve to get paid for them. Many of our drivers average an extra 5 cents a mile on their pay due to accessorial pay categories. Be sure to talk to your recruiter about your entire pay package.
Are You Ready for This
We think we've got an unique, attractive employment opportunity for an experienced driver. If you are ready to be treated like a person, not a number, if you are ready for top of the line pay and equipment, if you are ready to find a work family and not just a j-o-b, then you are ready for us. It's time to go West.
Click here to give us a little information so that one of our recruiters can reach out to you.
If you've heard enough and are ready to put in an application, Click here.